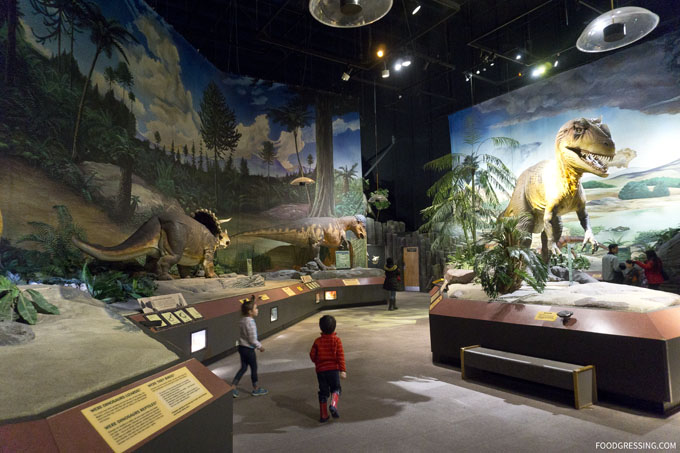 Our family went to the science center last month. We saw dinosaurs and stuff. She asked me when they existed. Some say millions of years ago. How many millions? Not sure.
Some also say thousands of years ago (recent findings of dinosaurs with skin, red blood cells and soft tissues still intact–not fossilized) (one site here). This makes the much-more-recent Great Flood theory of destruction of dinosaurs very possible.
Given the possibilities of science and biotechnology we have, or will have in the very near future, this also makes another scary scenario possible–a real-life Jurassic Park.
After this archaeological finding by Dr. Mary Schweitzer (link here), many evolutionists are steering away from a pure Darwinistic evolution. Creationism may suddenly become a possibility in the eyes of the scientific community. However, there also is a violent cover-up by the hardcore pro-Darwinistic evolutionist scientific community.
One theory says they were destroyed by either a giant asteroid that landed in the Gulf of Mexico. Another theory, they were wiped out by the Great Flood. No theory makes complete sense to me yet. I don't think we have an absolute answer at this point. Can both theories can co-exist and be true? Were there multiple destruction of dinosaurs? If the earth is millions or billions of years old, then why couldn't the earth have experienced multiple points of destruction?
Either way, the destruction of dinosaurs was good for us as humans. We no longer have to be prey for dino food. I just hope we don't resurrect a real-life Jurassic Park scenario, which would endanger the safety of human beings on earth.