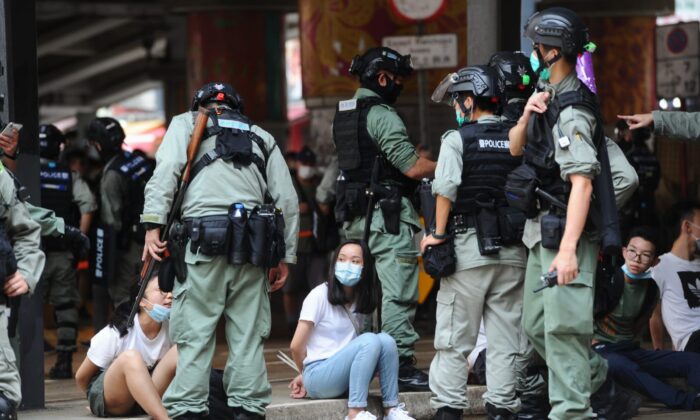 Hong Kong was a democracy. Today, in effect, it no longer is. The Chinese Communist Party (CCP) has threatened the health and economic security of almost every nation. A strong statement? Yes. Why so? The CCP's treatment of Hong Kongers affects the safety of every democratic nation. Their ill-treatment towards Hong Kong protesters has been of willful and open defiance. If China can do this today, they will continue this behavior in the future as their power increases?
It is unethical and immoral behavior toward a democracy.
On July 1, the CCP openly arrested and jailed 300+ pro-democracy protesters who protested peacefully. Not long ago, they had arrested and jailed fifteen lawyers and abducted four bookstore owners. In the west, such cowardly acts would be unthinkable. The CPP is no longer lingering in secret in Hong Kong. They are directly manipulating Hong Kong's police, politicians, and the law, in order to stamp out this established democracy.
For the CCP–truth, free speech and the freedom to assemble–are feared. It is the way all communism and authoritarian regimes operate in order to hold onto power. They cannot tolerate freedom. Here in the democratic west, our values of freedom and liberty are very different from that of China's CCP. Freedom is something the CCP will never understand, nor appreciate.
We must not be complacent, nor naive about the Chinese Communist Party, nor about their intentions to intimidate, dominate and control the southern Pacific region. If we do, we will risk losing our own freedoms, liberties, and possibly, even our own safety and security in the future.